| | |
| --- | --- |
| | Jim Chapin Photography with Earl Poole Ball and the Cosmic Americans at the Saxon Pub, Austin, TX 6.29.2012 |
Earl Poole Ball

2017 AMERIPOLITAN MUSIC AWARDS NOMINATED ARTIST

Ameripolitan music's biggest night returns to Austin's Paramount Theatre Wednesday, February 15th 2017. Doors will open at 7 p.m. with Awards Ceremony at 8 p.m.

The Paramount Theatre is located at 713 Congress Avenue, Austin, TX 78701.

Earl Poole Ball
2016 AMERIPOLITAN MUSIC AWARDS NOMINATED ARTIST
| | |
| --- | --- |
| | Earl Poole Ball was nominated in the AMERIPOLITAN MUSICIAN Category - Piano for the 2015 Ameripolitan Music Awards held on Tuesday, February 17, 2015 at the Paramount Theatre, Austin TX. |
2014 Ameripolitan Awards, Austin TX
"Thanks to all the Fans and Friends of Heybale who make it possible for us to play all the forms of Ameripolitan Music every Sunday night at the Continental Club in Austin TX and who are responsible for this Honky Tonk Honor being bestowed upon us." Earl Poole Ball

Honky Tonk Group 2014

Heybale!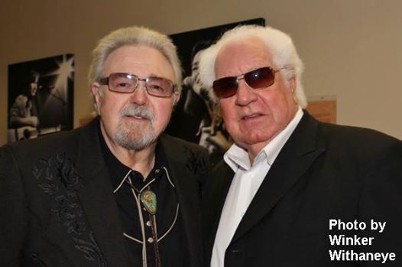 W. S. Holland and Earl Poole Ball
1967 Academy of Country Music Award - Best Piano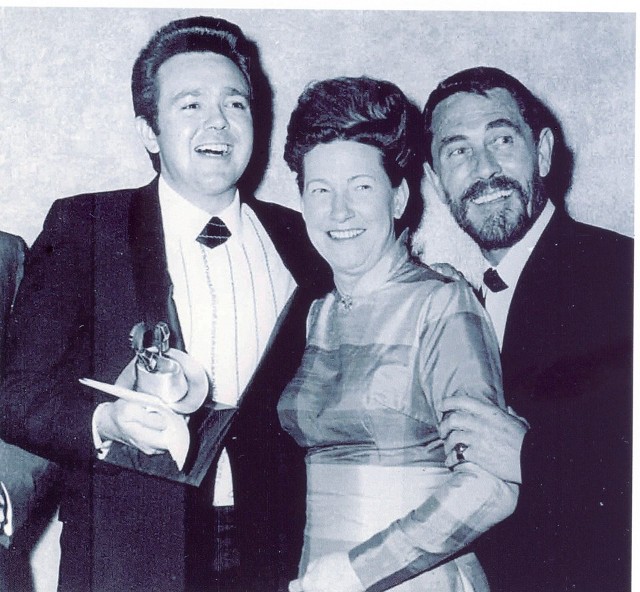 THE LOOK OF A WINNER: Ball won Best Piano Player at the ACADEMY OF COUNTRY & WESTERN MUSIC AWARDS 1967. Here he celebrates his win with Minnie Pearl and fellow winner Ken Curtis, who played Festus on Gunsmoke and also played in Sons of the Pioneers, which won Vocal Group of the Year.
1968 Academy of Country Music Award - Best Piano

(L-R) RED WOOTEN - Bass Award, CLIFFIE STONE - (My Mentor) Publisher Award, EARL POOLE BALL - Best Piano Award

ACADEMY of COUNTRY & WESTERN MUSIC AWARDS - LOS ANGELES 1968
December 24, 1999 by Jerry Renshaw